Are you a passionate, empathetic person that wants to make the world a better place? Then likely, a Criminal Justice Degree is just what you need to set you on the right career path. You can obtain a Criminal Justice Degree at the Associate's, Bachelor's, and Master's level, so no matter where you are in your education journey, it's not too late to branch out into this world.
If you are considering moving into the field of Criminal Justice, there are plenty of opportunities available to you, as well as many great reasons why you should take that leap of faith.
That's why in this article, we'll be going exactly what a Criminal Justice Degree is, as well as explaining just a few of the many career opportunities offered. Finally, we'll be going over the top 10 reasons why a Criminal Justice Degree is right for you.
---

---
What is a Criminal Justice Degree?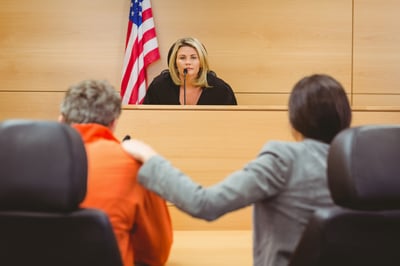 In general terms, a Criminal Justice Degree is an educational program that focuses on the law, the criminal justice system, and oftentimes criminal behavior. For the most part, a Criminal Justice Degree will either prepare you to go into law enforcement or into a field that works closely with the law, such as lawyers and social workers.
This means that a Criminal Justice Degree can prepare you with the knowledge of the legal, court, and justice system. It will also give you advanced knowledge about criminal behavior and psychology, as well as sociological concepts that help explain the multi-faceted problems within society. In truth, a Criminal Justice Degree touches on many different topics and that's why it's so easy to combine it with other degree programs or transfer credits. With that in mind, there are several different opportunities available.
There are 3 different degrees you can obtain in Criminal Justice:
1. Associate's Degree of Criminal Justice
In order to obtain an Associate's Degree, you'll need to first complete general education requirements, such as Math, English, etc., for most universities. Afterwards, the major requirements usually consist of subjects such as the constitution, the legal and courts systems, as well as a general overview of policing. In many cases, you'll also take psychology or sociology classes.
In general, an Associate's Degree of Criminal Justice can prepare you either for an immediate transition into the workforce or it can help you jumpstart your education by preparing you for the other degree programs.
2. Bachelor's Degree in Criminal Justice
In addition to covering all of the previous topics, a BS in Criminal Justice will also cover more detailed sociology courses as well as Criminal Justice Administration, all with the goal of giving you a thorough understanding of the criminal justice system, trends, and causes of societal issues, as well as the ability to critically analyze and navigate the current legal system.
For many people, a BS in Criminal Justice can be seen as a solid framework to move directly into the workforce. However, it is also a great way for many people to develop a fundamental knowledge base that will serve them well in their transition to a Law School.
3. Master's Degree of Criminal Justice
A Master's Degree in Criminal Justice is an excellent way to fully prepare individuals to get into advanced fields of law enforcement. For those who prefer a role that is connected to the criminal justice system outside of the court system, a Master's Degree in Criminal Justice is a life-changing decision. Not only does it allow individuals to obtain higher-paying jobs, but it also gives them a very thorough understanding of a specialized field within Criminal Justice.
---

---
Career Opportunities
If you're looking into getting a degree in Criminal Justice, ìt's important to consider if the program will provide you with the right academic base to push you into your desired career path. On the other hand, maybe you're interested in the academic content but you don't know what you can do with this knowledge after school.
In order to help you make a clear decision, here are some of the most common career paths you can undergo with a Criminal Justice Degree. But remember - this isn't an exhaustive list, so just use this as a starting point!
Police Officer
The most obvious career opportunity for those with a Criminal Justice Degree is a Police Officer. In most states, it is not actually a requirement, however, the degree will improve your job performance, as well as play an important role in promotions and specialized jobs within the department.
Requirement: None (most states)
National Average Salary: $64,500 (varies)
Forensic Analyst
Forensic Analysts work hand-in-hand with the police department to evaluate a crime scene, as well as any organic material to give insight into what has occurred. Now, there is also a subfield of Computer Forensic Analysts for those who wish to combine their computer science skills.
Requirement: Bachelor's, plus training in Science Fields
National Average Salary: $70,000
FBI Agent
With a wide range of employment opportunities, working in the FBI is a dream for many people. Although getting into the FBI tends to be a more difficult field, that shouldn't discourage you from trying. And the first step to FBI agent is getting your Criminal Justice Degree! This is arguably one of the most exciting fields.
Requirement: Bachelor's, minimum
Average National Salary: $64,500

Social Worker
Social Workers also can work in a variety of fields from Child Protection Services to helping those in Drug Rehabilitation Centers, social workers always work directly with members of society who need the most help and support. They help both victims and criminals reenter regular society. They tend to have a job that is emotionally difficult, but absolutely essential in society.
Requirement: Associate's, plus special state licensure
Average Salary: $45,000
Cyber Investigator
Similarly to Information Security Analysts, Cyber Investigators can use their knowledge of the criminal justice system, combined with advanced technological skills to work with police, detectives, or the federal government to analyze digital crime. As the world is becoming increasingly digital, this is one of the biggest growing fields.
Requirement: Master's
Average Salary: $98,350
Top 10 Reasons Why A Criminal Justice Degree is Right For You
A degree in Criminal Justice can serve both your career and your community. A degree in this field will help set the stage for a rewarding and challenging career that you can be proud of. Take a look at these ten reasons why a Criminal Justice Degree may be right for you:
1. Increased Job Stability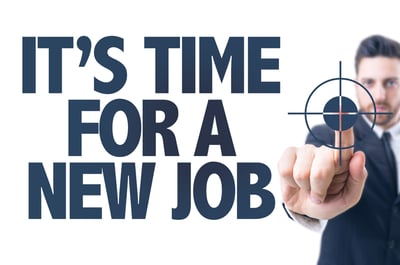 Firstly, a Criminal Justice Degree can offer one of the most important elements any adult is looking for in the workforce. The ability to work a career into retirement is essential to most job seekers. Luckily, criminal Justice is a field that has been around for a long time and isn't going anywhere. In fact, it's quite the opposite. The range of opportunities for people with a Criminal Justice Degree is only widening!
Many Criminal Justice jobs are publicly funded, so they are not as easily influenced by sways in the economy, offering peace of mind that employees will always be available in this job field. Since a strong sense of job security is one of the most important factors to consider when job hunting, you can rest assured that by working in the field of Criminal Justice, you'll be setting yourself up for life.
2. Wide Career Variety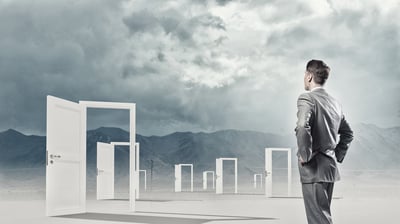 An enticing element about the criminal justice field is the variety of jobs available. Not only does this allow choosing from an array of specialties, but it also allows growth throughout your career. The biggest benefit here is that if you aren't 100% sure about which specific job specialty is right for you, a Criminal Justice Degree will allow you the flexibility to try out different career paths, all while still sticking to the basic principles and ideals that attracted to you to this degree program in the first place.
Most criminal justice organizations (federal agencies, police departments, court systems, etc.) have a huge amount of jobs that need filling every year. So as you learn new skills and gain additional experience, you may become qualified for different positions higher up in the organizations. This means that your career won't become monotonous and allows for a steady increase in salary throughout your years in the field.
3. Helping Others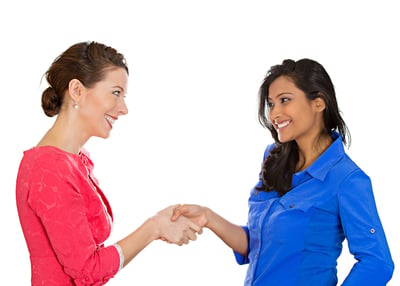 A Criminal Justice career has so much more to it than just chasing down the "bad guys." It brings forth the opportunity to make a difference within your community and leave an impact on those around you. There is a huge variety of career opportunities within the Criminal Justice field precisely because there is so much work to be done to improve society.
So regardless of what specific area your Criminal Justice Degree guides you to, you'll be able to make a difference in the world. In your career, you may be supporting someone on one of their worst days and thus, being the person to help guide them towards better days offers a profound sense of fulfillment.
4. Interesting Coursework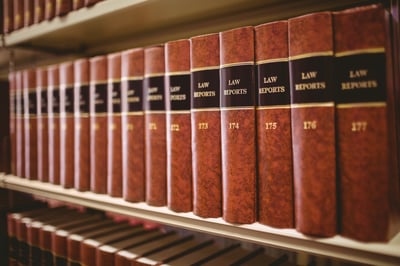 Since Criminal Justice Degrees offer a large variety of career opportunities, the corresponding coursework also covers a huge amount of interesting topics. Taking engaging and unique courses is both an advantage and an expectation in criminal justice degrees. Learning about everything from the psychology of crime to the role of the media in politics means that you'll have a ton of different course options to choose from.
So even if you aren't exactly sure what you'd like to do in the future, by entering into a Criminal Justice degree program, you're guaranteed to find something that sparks your passion!
5. Ability to Study While you Work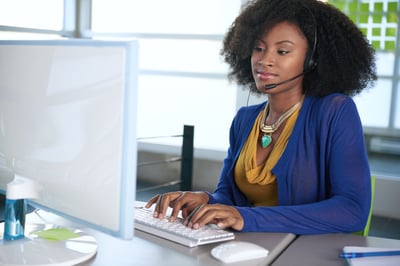 One unique benefit about many Criminal Justice degree programs is that they are often well-suited to distance education. For example, at the University of the Virgin Islands, both the Associate's and Bachelor's Degrees in Criminal Justice can be completely 100% online. This allows students to remain employed throughout their education and take classes on their time.
So if you're someone who would benefit from online learning, no matter what the circumstances, you can still take the initiative to boost your career by completing an online Criminal Justice Degree. Alternatively, this is also an excellent opportunity for someone who may already be used in the field of criminal justice and is looking for ways to further their knowledge and strengthen their career path.
6. Deeper Understanding of the Legal System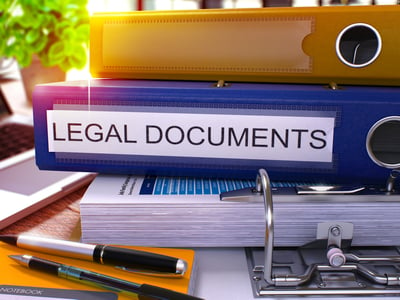 The unfortunate truth is that most citizens are deeply unaware of how the legal and criminal justice system works in the US. Outside of knowing that you need to vote every four years, most Americans typically don't know much about how the government works. That's why a degree in Criminal Justice will always benefit our students both personally and professionally since it gives them a solid understanding of the complex systems at play within the country. Having comprehensive knowledge improves their ability to be respectable, contributing members of society.
So even if you don't plan on becoming a lawyer after finishing your Criminal Justice Degree, it will still help you reach your civic duties of becoming a well-rounded, knowledgeable citizen that is working towards bettering society.
7. Advanced Education Opportunities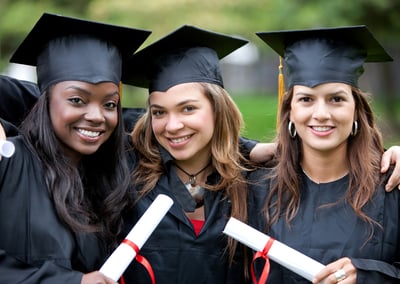 While a criminal Justice Degree gives an individual the ability to jump right into the field of their choice, it also equips students with the knowledge and skills needed to take their education even further. Pursuing graduate degrees or even law school is a common path for Criminal Justice students.
A Criminal Justice Degree is the perfect foundational education for someone looking to attend law school in the future, as it gives students a solid foundational understanding of the legal system. While you don't necessarily need a Criminal Justice Degree to be a lawyer, it certainly is a great way to set yourself up for success.
On the other hand, many students elect to continue forward with a Master's in Public Administration or continue to specialize in technical fields such as Criminology, Forensic Sciences, Cybersecurity, etc. The number of opportunities to advance your education with a degree in criminal justice is limitless.
8. Intellectually Challenging Environment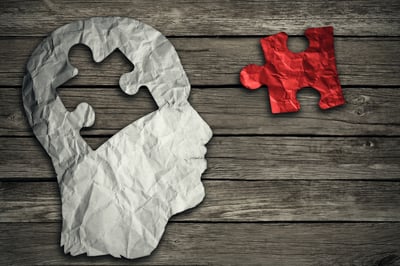 An essential factor to note about the field of Criminal Justice is that no two days will be the same. Regardless of the job you eventually land, problem-solving skills and adaptability are vital soft skills for those in this field - and you'll definitely need to put them to use!
Most fields within Criminal Justice will provide an intellectually challenging environment that many people will love. You'll constantly be tested and pushed to the next level, so you'll never have time to get bored at your job. Whether you want to be a local detective or you want to work as an investigator for a federal agency, you'll be faced with new challenges every single day. This means that if you're scared to death of wasting away in corporate monotony - a Criminal Justice Degree might be right for you.
9. Nationwide Opportunities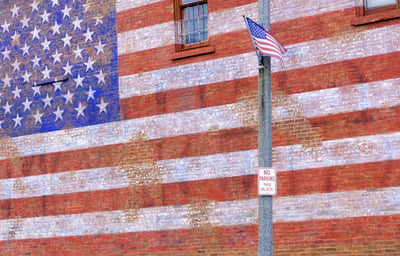 There is certainly no shortage of opportunity in the field of criminal justice. Social workers, police officers, public defenders, and so many other subfields within Criminal Justice are absolutely essential to every community.
This allows plenty of flexibility in location. You can move nearly anywhere and still find a job in your chosen area. Of course, salaries will also vary by location, but these factors allow students the flexibility to select the best place and opportunity that will benefit them the most.
However, it's a good idea to do some research beforehand. For example, social workers need a State licensure, which means that they may need to go through some bureaucracy before landing a job in another state. This usually applies to any job that needs to refer back to state laws, so while it shouldn't come as a surprise, make sure you are aware of it before making any impulse decisions.
10. Competitive Advantage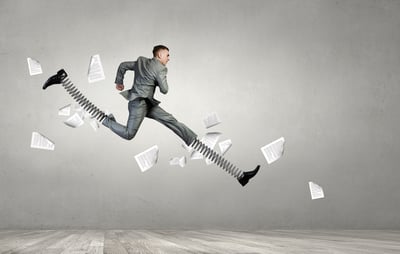 Finally, earning a degree in criminal justice will give you an edge in any area when looking for employment. A Criminal Justice Degree is highly valued and demonstrates that you have a deep understanding of the different systems within the country, meaning that you are more than capable of handling any situation. These skills translate into greater employment benefits, including increased salary.
So, for example, if you're looking to get into the police force, a Criminal Justice Degree may not be necessary, but it certainly will give you an edge.
---

---
Register for Your Degree Now!
If you're still reading, then chances are you are seriously considering getting your Criminal Justice Degree, so what are you waiting for? It's time to take that next step.
At the University of the Virgin Islands, you can complete both an Associate's and a Bachelor's Criminal Justice Degree completely online. So no matter where in the country you live, you can benefit from this life-changing educational program. You can complete the Associate's Degree in 24 months (or less!) and be able to take that first step into the world of Criminal Justice.
Since courses begin every 8 weeks, you're already on time to enroll! You can learn more about the criminal justice degree program here and make that first move into a new, exciting career.