For many students, getting an online degree is crossing into unknown territory and can leave them nervous and unsure. It's a new experience for many people and there are still those who are skeptical about the effectiveness of a digital experience. Luckily, there's never been a better time to receive a high-quality distance education than today! In fact, a 2015 study by Vanderbilt University found that online education is just as effective, if not more so, than traditional classroom experiences.
So it's time to put your apprehensions aside because online education is here to stay, and for many people, it can be a convenient way to break into higher education. Getting an online education has its pros and cons, but with a few key steps, it's easy to make the most out of it.
With that in mind, let's look at all the ways you can get the most out of your online education!
---

---
Getting an Online Education - The Pros:
While transitioning away from traditional learning may be daunting, there are a lot of benefits to pursuing an online education. For example, at the University of the Virgin Islands, there are plenty of positives that may prove to be enticing for a wide range of people. Here are some of the most important pros to getting an online education:
Flexible scheduling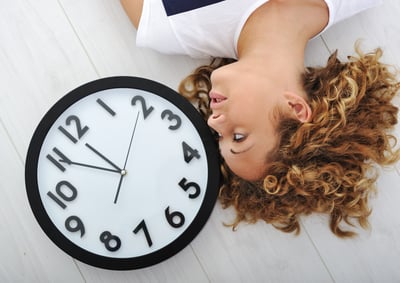 First and foremost, flexible scheduling means that absolutely anyone can complete their degree program. It allows students to choose their own environment. Not only do online courses offer you the flexibility to choose when you learn, but it also affords you the opportunity to learn at your own pace. If you're the type of student that likes to be incredibly proactive and finish the semester as early as possible - you can do that! But if you're someone who prefers studying slowly but surely, then that's no problem either. Determining what pace you would like to work through your degree at can entirely be in your hands.
Another great part of that is that you can attend school full time if you're able. Alternatively, you could work full time and take a few courses outside of your normal work schedule. This is absolutely essential for anyone who has a hectic life or just has a lot of responsibilities but still wants to continue their education.
Speaking of working full time, learning as you work allows students to apply new information and skills learned into their work immediately. For example, if you are already working in a corporate environment and you decide to enroll in an online MBA program, you can immediately apply the skills you learn, further enhancing the quality of your education.
Study from anywhere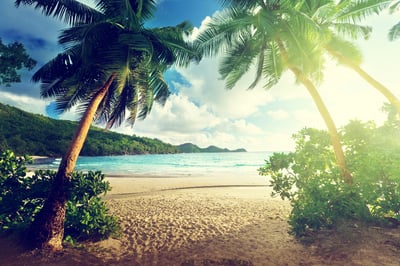 Study from home, the beach, the local library, or your local coffee shop. If you're a stay-at-home mom or dad, you can get your degree and take care of the kids at the same time. If you have loud roommates, you can casually study at your local library for free. And if you are a professional couch potato, you can attend a higher education institution without ever taking off your pajamas.
Of course, it's definitely recommended to get dressed while studying, both for your mental health and for when you may have to do a presentation, but the fact of the matter is that an online degree allows you the freedom to study how, when, and where you want.
No commute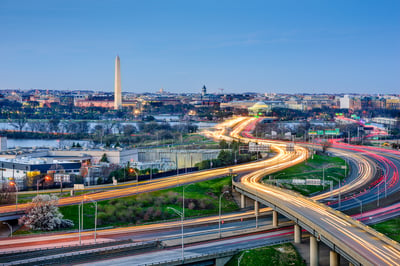 Online courses also eliminate the need for commuting, meaning you no longer need to waste time traveling back and forth to classes. This makes an online education a huge plus for people living in rural areas or for anyone who just can't find enough hours in the day.
Depending on where you live, another bonus to a cut commute is negating the need to travel during inclement weather!
Lower cost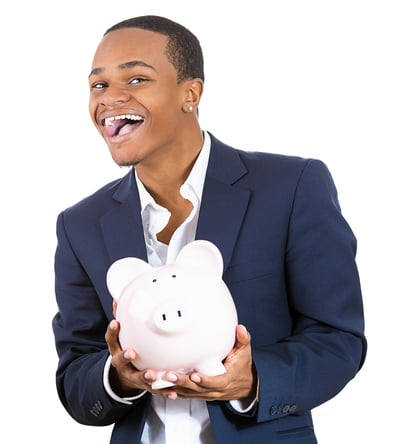 Studying online also can significantly lower the cost of attending college. You will only be expected to pay tuition and related fees. You won't need to incur the costs of on-campus housing and transportation-related needs.
Plus, many universities that offer online programs understand that college expenses are one of the biggest limiting factors for people to succeed in higher education. For that reason, most online schools will offer financial assistance and charge significantly less than their brick-and-mortar counterparts. This means that if money is stopping you from achieving your goals, then an online program might be just what you're looking for.
Technology training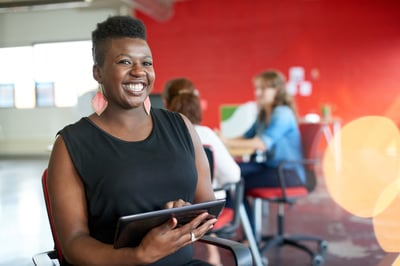 Finally, learning online allows students to boost technical skills that are needed in the ever-changing world. Technology advances at an exponential rate, being comfortable with new software and learning to navigate courses virtually are two skills that will be absolutely essential in the digital age workplace. So by being given the opportunity to enhance these online skills in a relaxed and supportive scholastic environment, students will be able to develop the tech skills they need to succeed in their careers.
This is one of the reasons that make an online education so important for adults looking to go back to school. Depending on where you're from and your life experiences, you might not feel very tech-savvy. So where better to get over that fear and develop the skills you need than in a learning environment? An online degree program offers a safe space for people to work towards building the immensely important digital literacy.
---

---
Getting an Online Educations- The Cons
While there are many benefits to learning online there are also a few drawbacks to consider when pursuing an online degree. Nothing in this world is perfect, and that includes online programs. However, by knowing what some of the negative sides to distance learning are, you'll be able to make the right decision regarding your education and, ultimately, prepare yourself to handle the cons better.
Less personal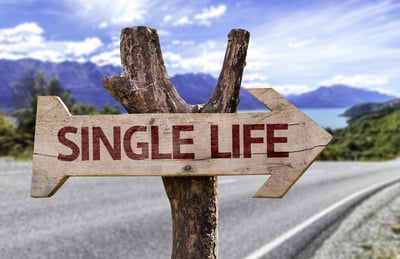 For the most part, many online degree programs tend to feel less personal. Since you aren't sitting next to colleagues and being in the presence of a physical teacher, it's easy to feel like that social benefit is lost somewhere in the digital gap.
If you're an introvert, maybe this is actually a pro for you! But for many people, this lack of personal touch can be a little demotivating. So if this is something that's worrying you, in the next section we'll go over some ways to make the most out of your online education, even if all your friends only show up as little black boxes!
Easy to get distracted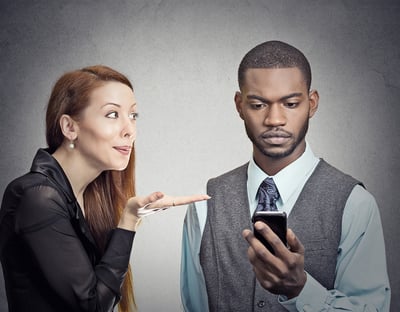 While the internet is an amazing tool that allows everyone to have access to information, it's also true that online applications can be a tempting trap. It's easy to be studying online and suddenly feel the urge to check Instagram or TikTok.
While the same could be said for a traditional classroom setting, the difference in an online program is that no one is looking over your shoulder to make sure you're on the right track. That means that there's a higher level of personal responsibility for an online program.
But don't worry, we'll also go over some techniques to avoid these distractions as much as possible!
Tech Problems can be a pain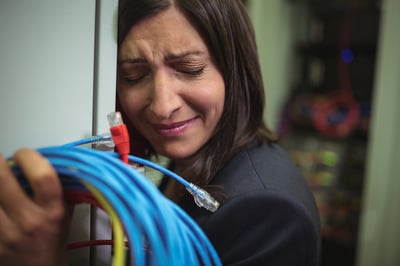 The final downside to an online education is that, unfortunately, technology still isn't perfected. It's common for people to have computer issues, internet outages, and software failures. This can be especially true for people who have difficulty accessing a reliable source of internet.
In general, however, most professors in an online program tend to be understanding and sympathetic to these problems. After all, they probably face a lot of the same issues you do! If you know you're going to have internet problems throughout the course, the best plan is to just communicate that to your teacher at the beginning. Don't wait until your internet goes out at 11:00 pm when your assignment is due at midnight!
6 Tips for Getting the Most Out of Your Online Education
Now that we're clear on the pros and cons of an online education, there are a few things that you can do to make sure you get the most out of those pros and alleviate some of those cons.
In order to take advantage of all the opportunities an online education can afford, here are the top 6 tips and strategies for making the most out of your online education:
1. Attend Class and Participate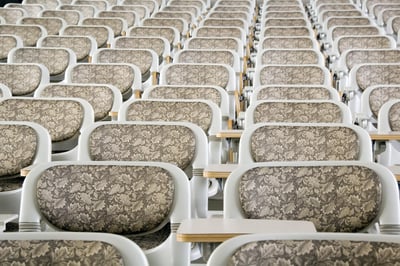 This is true for both online and traditional classrooms, but it cannot be understated how important it is to attend classes sessions and participate. During your synchronous lessons, actively studying and participating will help you stay focused on the subject at hand.
Plus, the truth is that this kind of proactive behavior will benefit everyone in the class. Nobody enjoys those classes where the teacher is practically begging for someone to participate and answer a question. Since one of the downsides of an online education is the lack of physical presence, the best way to alleviate that lack of personal touch is through participation. Take the initiative to answer the teacher's question occasionally. Not only will the professor be incredibly grateful for your attitude, but you'll also be enhancing your learning experience by engaging with the content.
Since engagement is one of the biggest factors that play into the learning process, there's no downside to attending class and participating.
However, if you have asynchronous classes, you won't be able to instantaneously participate in a traditional sense. In that case, it's important to stay active on the class forums and message boards. In many classes, professors will suggest that students contact each other and discuss certain topics, and since interacting with the class content will help you understand it better, you really have nothing to lose.
So try to break out of that digital embarrassment and do your best to participate. Even if you don't know all the answers, just having more activity among the students helps the class feel more alive and enjoyable for everyone.
2. Get comfortable with your technology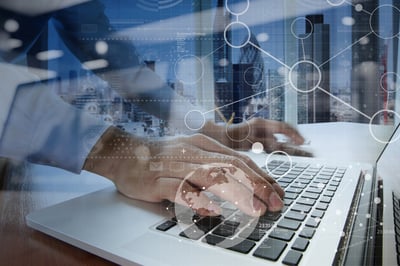 This goes back to how tech problems can lead to some frustrating moments. So the best way to avoid these situations is by getting comfortable with the online learning platform as early as possible. If it's your first time back to school in a while, then most online platforms offer tutorials to help you navigate the platform.
And if on your school's online platform, you can't find a tutorial, try finding one on YouTube. In fact, most online learning platforms are quite similar or come from the same parent software, so you'll almost certainly be able to find free online tutorials that teach you how to use them.
So right at the beginning of the course, do some exploring and try to figure out how to use the online platform to suit your needs. Plus, it's much better to reach out and ask for help at the beginning, rather than at the last minute!
3. Budget your time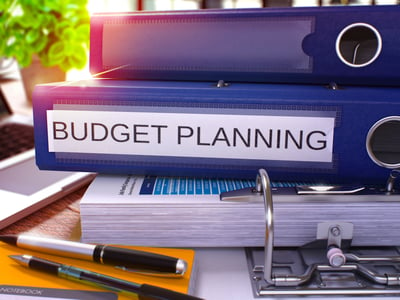 Time-management skills are fundamental for a successful online education. In that sense, distance learning will inherently teach you this soft skill that is essential in many aspects of your life. But in the case of getting your degree, it's incredibly important to make a strong schedule and stick to it.
One great idea is to make an Excel spreadsheet of all your due dates. You can color-code them according to your class, then sort them based on the due date. Then, as you go through the semester, you can have all of your classes and assignments organized so you don't accidentally forget anything.
Another great option is to put all those due dates in your Google Calendar and set yourself 5-day notifications about them. This, in conjunction with setting yourself a firm study schedule, is a fool-proof recipe for success.
4. Get to know your faculty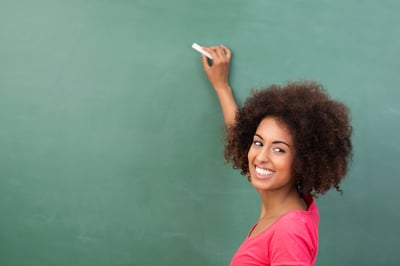 Even though you only see the university faculty through video conferences in an online education, that doesn't mean you shouldn't reach out to them! Message them with questions regarding the content or ask to schedule a private meeting during their office hours. These small steps will help make your learning experience feel more real.
Remember that your professors and advisors are people, too! They also welcome a friendly interaction with their students and are glad to see their students take an interest in the class. Plus, clear communication is always helpful in every aspect of your life, so by establishing a relationship with the faculty, you're guaranteed to get the most out of your online education.
5. Get to know your peers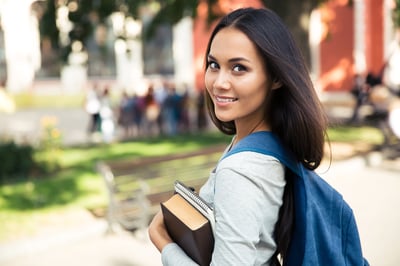 While this might not be possible in every online program, it's a good idea to try to meet your peers. In many cases, you'll be asked to coordinate with your fellow students to complete projects, so if you establish a good relationship with them, it makes a smoother experience for everyone.
This is one of the greatest benefits of getting an online education - you'll meet a lot of interesting people. Maybe you'll make friends with people on the other side of the country who have the same goals as you. By surrounding yourself and building a relationship with your peers, you'll be setting yourself up to be empowered by motivated individuals in your field. Not to mention the fact that you'll be doing some networking at the same time. It never hurts to build bridges!
6. Identify resources for help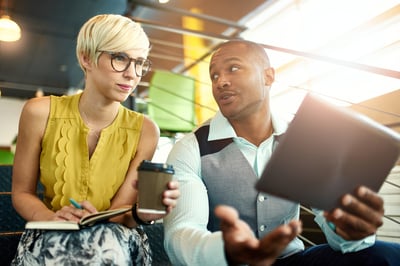 Last but not least, it's crucial to identify what resources are available to you. Does your online university give you access to an extensive online library? It's very likely! Additionally, most universities have partnerships with a lot of companies that will give you discounts and exclusive access to products that will be incredibly useful to you.
For example, most universities have relationships with companies like Microsoft, Canva, Github, Spotify, Apple, etc. Even clothing, travel, and food companies will have discounts available to students. This means that you'll be able to find free or discounted education tools to help you with your studies and, at the same time, you'll be able to find discounts to help you pay for some essentials.
Most students aren't even aware of the number of resources available to them, but it just takes a quick Google search! Figure out what you need to succeed in your online education, then check to see if there are any education tools that will make your life easier!
---

---
Conclusion
A high-quality online education has never been more accessible. Whether you're looking to get an Associate's Degree as soon as possible or you want to go back to school and get your Master's, there are tons of programs out there to help you achieve your dreams.
Don't forget to check out the University of the Virgin Island's online degree programs here. Their 8-week online programs are flexible, affordable, and have frequent start-up dates. So even if you missed the last deadline, you'll be able to go back and get that degree sooner than you think!