Obviously, if you're thinking about applying to college, you're going to want to do some comparisons to figure out which university is right for you. It's only natural for people to compare educational institutions before selecting the one where they'll feel comfortable completing their degree.
At times it can seem a little overwhelming, especially if you're looking into online programs. With many universities offering similar courses and degree options, how could you possibly choose the right one? Plus, many students may find it challenging to know exactly how an institution compares with others before final selection. If you don't know how to ask the right questions, then you won't know how to make the right decision, either.
That's why this article is going to be comparing the University of the Virgin Islands to 10 other respectable online universities so that you can be guaranteed to be making the right decision. In the end, the choice of going to a higher education institution is an incredibly personal one.
It's time to check out how UVI compares so you can make the right decision!
---

---
1. UMass Online
Currently, UMass offers more than 113 comprehensive online degree programs for students around the globe. All these programs can be completed completely remotely, without any need to visit the campus even once. Additionally, they also offer 12 programs that are semi-online, requiring regular campus visits.
The most important program offered by UMass is its Master's of Arts, Master's of Public Health, and Doctorate of Nursing Programs. All those studying online receive classes from the same professors who also give physical classes at the university.
Additionally, all the campus academic resources are available online to the students studying remotely as well.
Let's compare this to UVI. On the other hand, UVI has fewer online programs, but they are thoroughly designed and were created specifically as online-only. Here, you can complete six different degree programs online that are handpicked to offer opportunities in fields like Business Management, Accounting, and Criminal Justice.
While the choice is restricted, it is more focused on offering only the courses in the highest demand in the job market. This means that post-graduation employment is an important goal for the university.
Furthermore, no in-person classes of these courses are conducted at the university campus. UVI has a completely separate program for in-person classes, so the students studying online have a unique course developed specifically to meet their requirements.
Finally, UMass online does not mention any special benefits to military and veteran students enrolled in their online courses. However, UVI offers them extensive benefits during their learning process. In the end, studying at UVI means you are part of a smaller, closely-knit community when studying online at UVI, making everyone feel comfortable with their studies.
2. University of Florida Distance Learning
The University of Florida Distance Learning program has a pretty impressive catalog of over 300 online courses. The university currently maintains its rank at number 1 for online MBA programs in Florida while maintaining the 13th position for the best online bachelor's program.
One key aspect of this university is its focus on research-based teaching methods. Most of the programs are focused on academic research, according to The Carnegie Classification of Institutions of Higher education. So this university is definitely a good pick for anyone who enjoys more research-based study methods. Anyone who wants to conduct academic research through their online degrees and take the more academic route in the future will feel at home here.
UVI, however, has a teaching model based in practicality. The aim is to help people learn the skills and techniques that they can apply in real-life. Of course, research is important, but it's not always enough to handle different situations and problems that arise in the business world.
That's why the degrees and qualifications that UVI offers online are focused on practicality and reasoning. The professors teach you the methods and approaches that are necessary to appropriately handle any scenario that comes up in the workplace.
Since the main difference between the University of Florida Distance Learning and UVI is the approach taken towards education and the aim of the students behind the degrees they complete at each institution respective, the decision here really depends on your personal preference and goals.
3. Florida State University
The renowned faculty of Florida State University and its reputable academic programs are well-known worldwide, in part due to the sheer number of online courses it offers. Practically every course taken in person can be taken online at the university as well. The university's high standards and prestige ensure that anyone who graduates from their programs has an almost guaranteed shot at the job market.
Similarly, it is one of the few universities that have continually improved its online education system over the years to make it as effective as possible. Most of the Master's Programs are offered online, so students who may have a problem finding a way to study on campus can still attend.
However, UVI beats Florida State University in terms of affordability. The tuition fee at Florida State University for both in-person and online courses are nearly identical. For non-resident students, each credit hour costs $1,110.72, plus additional fees. On the other hand, the MBA program at UVI costs $735/credit with no hidden fees.
As such, many out-of-state students may find it extremely difficult to afford the fee as most of them could face serious exchange rate issues. At UVI, however, the aim is to help people who wish to study further achieve their academic goals without breaking the bank.
Lastly, UVI offers complete flexibility to its students. There is no compulsion to attend the live classes online. But at Florida State University, many online programs have required synchronous classes, meaning that there is less flexibility in general. Therefore, students would still need to manage their schedules according to the university, which could be a disadvantage for those with busy lives or anyone working at the same time.
4. New Mexico State University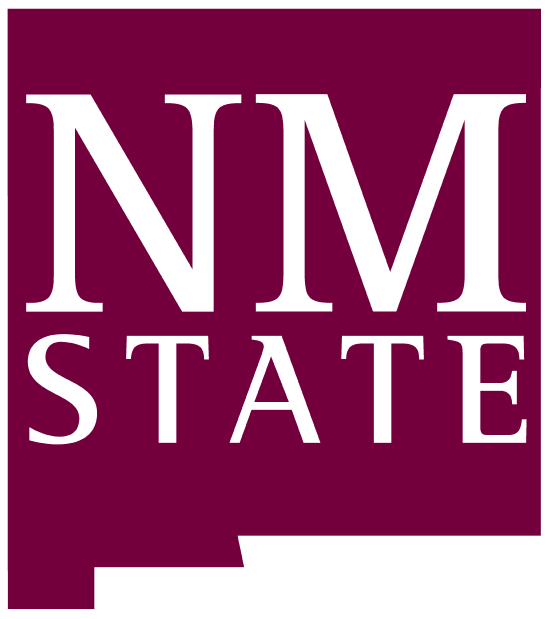 Next up on the list, NMSU offers a comprehensive distance education program for students who find traditional on-campus education difficult. This online program offers an effective alternative to traditional education and learning.
Currently, over 15,000 students are enrolled in NMSI's online program each year, making it one of the most extensive online universities around the globe today. The Carnegie Foundation has also recognized New Mexico State University's online program for its quality by awarding it the Advancement of Teaching recognition.
The downside to NMSI is that it is again much less affordable when compared to UVI. At UVI, students need to pay a much lower fee per credit hour. Another great benefit of UVI is that the transfer credit policy is more relaxed and can help students pursue their goals at UVI easily.
Finally, as UVI is an HBCU, the university has a special focus on diversity and inclusion, meaning that students from any background can feel right at home.
---

---
5. University of Missouri
With over 90 online degrees, the University of Missouri is one of today's most well-known online education providers. Students may complete over nine bachelor's degree programs online as well.
They also offer several shorter certification programs that are completely online. This university also has a fairly large range of degree options programs, meaning that indecisive students will have many options to choose from - everything from educational studies to radiography is available in an online format.
The semester length is between 8 to 16 weeks. This length can vary based on the course selected and the term for completion. This means there is a lot of variation and your educational experience might change from term to term.
On the other hand, the online UVI program focuses specifically on Accounting, Criminal Justice, and Business Administration. It offers directed courses for students who have already completed their education and have work experience, as well as for students who are just getting started.
Considering that the UVI knows their students are people who need a flexible learning system where they can continue their education on their own time, they adapt the curriculum and structure to that need.
That's why UVI uses a dedicated and enhanced online learning system different from the University of Missouri. At the University of the Virgin Islands, the online programs are much more flexible and customizable.
Similarly, the testing system and method are different as well.
6. Oregon State University
The Oregon State University offers more than 90 online courses for students who find it difficult to reach the campus every day. However, most of their programs are designed to be semi-online only. This is great for students who still want to have a traditional experience while being offered the chance to learn from home at times.
The school is respected regionally for the quality of its education and ensuring that the same requirements exist for both the physical and online courses to ensure equality. However, for students that need a program that is 100% online, Oregon State University might not be the best choice.
On the other hand, UVI offers a completely electronic learning experience. In that sense, the school has designed its program around that type of modality and can deliver them effectively without students ever needing to leave their homes.
Another great advantage that UVI has when compared to semi-online programs like at Oregon State is that, with no requirements on the student to visit the university in person even once, they can study from anywhere they want.
Do you need to travel for work but you still want to get your degree? Or maybe you have a hectic life and don't have time to commute to campus. In either case, a completely online program is a much more convenient and accessible education style for you. You choose when, how, and where to study so you can take your time and study however suits you best. This way, your education comes under your complete control.
7. University of Oklahoma
Several bachelor's degrees are offered online at the University of Oklahoma. You may complete your Bachelor's in Criminal Justice, Administrative Leadership, Liberal Studies, World Cultural Studies, and Lifespan Care, to list a few, through Oklahoma's online learning management system.
It's also noteworthy that most of these programs are offered at an accelerated pace to ensure that you can complete your degree as quickly as possible. The downside is that the University of Oklahoma doesn't offer any online Master's program, so for those of you who want to go back to get an advanced degree, you'll be out of luck.
On the other hand, UVI offers Associate's, Bachelor's, and Master's degree programs completely online, so no matter what place you're at in your education - the UVI has something to offer you! For example, students that want to complete their MBA or Master's in Leadership can get it done through UVI.
Another benefit of UVI compared to the University of Oklahoma is its flexibility with the schedule. Both universities offer accelerated programs, but not all of the programs at the University of Oklahoma fall into this category, while absolutely all degree seekers at UVI can enjoy these 8-week terms that let them finish their studies and get their careers on the right track in no time.
8. Utah State University
Utah State University has one of the highest-ranking online programs offered by a public university in the United States. It also has some of the oldest distance-learning programs around, so they've definitely made a name for themselves when it comes to online education.
However, the downside here is that the cost of tuition is significantly higher compared to UVI. So that means that not every family will find it fiscally possible to attend Utah State University, especially for anyone who's looking to university with the goal of quickly improving their financial lives. Also, the courses may take longer to complete at Utah due to their semester progression requirements, so it could take a bit longer to get your degree.
9. Mississippi State University
Mississippi State University offers 25 programs online at the Master's and Doctoral levels. However, the Bachelor's programs that they offer online are different from the degrees offered at UVI, so students who are interested in the business field may find UVI more suited to their needs.
Plus, you might start noticing a pattern here, but the cost of attending Mississippi State is considerably higher than at UVI, so UVI remains at the top when it comes to affordability.
Ultimately, it does depend quite a bit on what type of program you're looking for. If you're looking to get your MBA, study Accounting, or get into the world of Criminal Justice, then the UVI is probably the right option for you. However, Mississippi State University does have several great online programs for students wanting to get into a different field.
It all depends on what works best for you!
10. University of Alabama
More than 70 courses are offered in an online format at the University of Alabama. These courses include 14 different Bachelor's degrees and over 40 Master's and Doctoral programs. Students may study Arts and Sciences, Nursing, Social Work, Engineering, and Human Environmental Science through the university's online education system.
Currently, the Alabama Online School is considered one of the best thanks to its resource center, scholarships, and writing labs that supports students from around the country to obtain a high-quality education. One downside is that most of their online classes require proctored testing, so that may prove to be inconvenient for working adults. So while the university does offer several great programs, it may prove to be inconvenient once exam week comes around.
On the other hand, UVI has thoughtfully crafted its online programs with its students' needs in mind. As many students who elect to attend an online program need a great deal of flexibility to match their unique circumstances, the degree programs work with the students to avoid these types of scenarios that ultimately could reduce accessibility.
Finally, the University of Alabama has degree programs that are much more research-based. So for those of you who are excited to get into a research field, that's perfect! But for those of you that want to earn a degree as a way to improve your earning potential in the workforce, it might not be very practical.
That's why it truly depends on the goals and aspirations of the student. You know your needs and desires better than anyone else, so make sure you consider all the details before choosing the right university for you.
---

---
Time to Be Decisive!
With so many online degree programs out there, sometimes it's hard to just choose one! There are so many factors to consider: affordability, degrees offered, modality, flexibility, etc.
All of the universities mentioned in today's article have something great to offer you. Depending on what you're looking for, one of them might be the perfect fit for you!
But the truth is if you're looking to take that next step in your education is the most affordable, flexible, and practical way - then there's no better choice than the University of the Virgin Islands.
It's all in your hands now! Try making a pros and cons list with some of the universities mentioned today, then make that choice that will set your life in the right direction!