Undoubtedly, an MBA is one of the most popular degree programs out there - and for good reason!. If you're considering completing an MBA because you think it'll give you better job opportunities, know that you are on the right path. A Master's of Business Administration degree program presents you with job opportunities all over the world.
Due to its versatility, many students choose to pursue an MBA for their higher studies. It's one of the only degree programs that can be applied to nearly any career path you could ever want.
If you're wondering if getting an MBA is the right path for you, then look no further. We have compiled a list of the top 10 jobs you can get with an MBA. After this article, you'll find out about all the opportunities an MBA can create for you so there's not a single doubt left in your mind. But first, let's find out a little more about what this program entails and why is it so important.
---

---
What is an MBA?
The Master of Business Administration (MBA) is an incredibly popular and versatile degree specifically orchestrated to train a student's skills in business and management. Most programs follow an internationally-recognized curriculum that grants students a firm grasp of the business principles needed to succeed. Most importantly, an MBA program isn't restricted to those of you who want to get into the corporate world. In fact, it's a great option for everyone who wants to pursue a managerial career in the government, public, or non-profit sector.
In terms of curriculum, MBA programs all over the world have a core subject base that prepares you to run a business. These subjects include Accounting, Marketing, Economics, and Operations. Additionally, most degree programs provide some elective courses designed to help the students to specialize according to their own professional interests. Many MBA schools, but not all, also require students to complete an internship at some organization in order to get some real-world practice. As a result, many students end up landing a job immediately upon degree completion.
How To Get Started in an MBA Program
If you're itching to get your MBA completed and bring your business skills to the next level, the first step is choosing a degree program. Luckily, you can find MBA degree programs both at traditional, on-campus schools as well as more innovative online institutions.
For many, choosing an on-campus MBA degree is a great option. It's a classic style of education that most people are comfortable with and most accredited universities offer this program. All you have to do is to choose a school that is most convenient for you to have access to a program that can change your life. The downside is that they tend to be more time-consuming (and pocket draining). However, if you're someone who really prefers a traditional college experience, it's certainly a positive way to start the next stage of your life.
If you're looking to get that education you need, but you don't have time to attend on-campus classes, then an online MBA program can come in handy. These digital-only programs are more convenient, accessible, and effective than ever. Some of the greatest institutions now offer online MBAs, and they're in huge demand. Doing an online MBA tends to be more affordable since many schools don't require institution fees, and the online format allows for a level of flexibility that means that even full-time workers can attend.
How Long Does It Take to Get an MBA Degree?
The duration of an MBA program varies depending on several factors, like transfer credits and course style. Typically, a full-time MBA program at a traditional university lasts for 2 years. Univerisities like The University of the Virgin Islands offer intensive online programs that can be completed in as little as 8 weeks. Again, they're quite flexible, so you could take the courses part-time, and the time it takes you can depend on how many credits you choose to enroll in each term. These programs are ideal for working professionals who want to maintain their full-time job as well as attend school or for first-time college students that don't have the ability to move far away to attend school.
Requirements to get into an MBA program
The requirements to get an MBA degree vary from one university to the other. However, it typically includes a compelling resume, academic transcripts, essays, recommendation letters, and standardized test scores. Many institutions have either GRE or GMAT test scores compulsory for an MBA. On the other hand, some schools waive this requirement for applicants with impressive work experience or a solid college GPA.
Some brick-and-mortar schools also require you to submit video essays or appear for an interview. Some programs are designed for recent college graduates, while others prefer applicants with significant work experience. On the other hand, many online university programs offer solutions to facilitate this process so it's simpler and more accessible.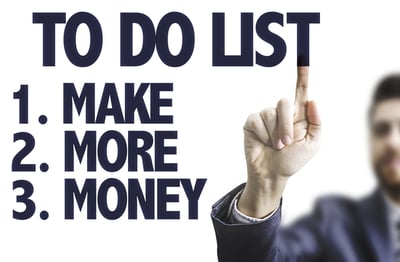 The Average MBA Salary
Naturally, starting salaries vary significantly among MBA graduates. The alumni of highly prestigious schools in the United States earn notably more than those who graduated from smaller schools, just like in any other degree program.
The overall mean salary was $172,265 among the 10 highest-ranking schools. On the lower end, graduates earned $52,340. As you can see, there is a pretty big discrepancy in average salary among MBA graduates, but that is bound to happen from a degree that offers such a wide variety of job opportunities.
---

---
Top 10 Jobs for MBA Graduates
So if you're looking for the best MBA jobs that you can get once you graduate, you'll want to find out about the top 10 jobs for MBA grads. Let's explore the list and find out what each job offers to the candidates.
Management Consultant
This role gives huge earning potential for MBA graduates. There is a reason why management consultant is on top of the list - salary potential. The most popular consulting firms hire thousands of MBA grads every year. The average starting salary of management consultants is $165,000.
And of course, this number only increases over time. A senior partner at a big firm like Boston Consulting Group can earn up to $650,000 per year. So if you're considering an MBA for the earning potential, a management consultant position should definitely be on your job hunting list.
Senior Project Manager
What is the most essential part of an MBA? It teaches you how to manage and lead people. A key part of your MBA education is to collaborate with and lead a diverse team on whatever projects a company or organization needs to carry out.
A Senior Project Manager is one of the leading jobs for MBA graduates. Many MBA candidates enter directly into the role of senior project manager. Starting salaries for senior project managers vary from company to company. However, you can expect anything between $85,000 and $125,000 in companies like Uber.
Senior Product Manager
As the name suggests, the role of a senior product manager is to manage multiple products (or a single product) at a company. Usually, this is a much more complicated task than it seems and no one knows how to bring multiple people across departments on the same page better than an MBA grad.
The average salary for a senior product manager varies as well. The big tech giants will pay you more, considering they have more complex products generally. According to Glassdoor, a senior product manager can earn as much as $140,000.
If you are looking for jobs with an MBA, make sure to look at roles for a senior product manager in a big-name company or organization since they'll have the best budget. The average salary of a senior product manager at technology giant Apple is $185,000. Similarly, a senior product manager can expect to earn $227,000 at Google.
Financial Manager
Wondering what's the major role of a financial manager? A financial manager is asked to advise clients on business strategy, and assist with the decision-making process. As a financial manager, you have to ensure the business is financially successful. This job position is especially interesting for an MBA grad that loves Finance or Accounting. With extensive finance knowledge, you'll advise on investments, savings, pensions, and insurance products.
Most importantly, Finance ranks among the top three industries which MBA graduates choose. Many MBA students tend to become financial managers later on after graduation. In the United States, the median annual wage for a financial manager was around $134,180 in 2020.
Investment Banker
During the MBA degree, you can acquire many skills that help you get a job as an investment banker. An investment banker needs hard financial skills as well as strong soft skills, both of which you'll develop in an MBA program. In today's era, employers are starting to realize that these soft skills are essential to communicate with multiple stakeholders.
As an investment banker, your role is to advise institutions, companies, and governments on achieving their financial goals, as well as implement short-term and long-term financial plans.
An experienced investment banker can earn a handsome average salary of $450,000. For fresh MBA graduates, the starting salary is usually $125,000 plus performance bonuses. So, it is one of the best-paid jobs you can get with an MBA, though also one of the most stressful.
Private Equity Associate
Many financial firms hire private equity associates straight out of Business School. As a private equity associate, you will need to find potential investors and assist with investments, and carry out due diligence on clients to see deals through to completion.
A private equity associate can expect a starting salary of $125,000 in the United States. This salary will rise to $160,000 for third-year associates with experience - definitely not a bad average salary for an MBA grad having three years of experience.
Chief Technology Officer (CTO)
It's quite common to see MBA grads choose tech industries alongside Finance. If you want to get your foot into the technology sector, this position might be an ideal option for you. A Chief Technology Officer is one of the best MBA jobs no matter whether you join a startup or multinational company. As the CTO, your primary role will be to establish a company's technical vision using your MBA skills. You'll also be tasked with managing a technical team or overseeing technological development.
In return, compensation for a senior role will vary depending on your experience and the company's size. You can expect an average salary between $210,000 and $294,000 as chief technology officer.
Marketing Manager
It is another one of the hottest jobs for MBA graduates. A marketing manager can earn around $90,000, up to $120,000 for senior marketing managers. Marketing managers in the United States have some of the biggest opportunities since everyone company needs one.
To give you an idea, in Amazon a marketing manager earns on average more than $122,000 in annual compensation. As a marketing manager, you can expect an average salary of six figures in the United States. But, as always, it greatly depends on the company's size.
Senior Data Analyst
Data science is another one of the major sectors for MBA job opportunities. Business school grads can opt for the data science sector to start their professional careers. A senior data analyst can earn $100,000 per year in the US.
However, this position is ideal for graduates who have done an MBA with a specialization in business analytics. The primary role of a senior data analyst is to collect, organize and then analyze data. Doing so can help accurately report their findings to make well-informed business decisions.
Medical and Health Services Manager
The healthcare industry is another one of the booming sectors for MBA graduates. A medical and health service manager tends to run various types of health care facilities. This type of job involves maximizing quality while minimizing cost. Most importantly, this manager must ensure that an organization complies with strict regulations.
A medical and health service manager can expect a starting salary of around $66,900 per year.
---

---
Steps To Prepare For Your Job Search
Now that you know some of the opportunities you'll have available to you, you'll need to hunt for a job. There is no need to wait until you graduate to search for a job, you can start while you're still studying. In fact, the best way is to start a job search while you are studying. But whether you choose to wait or not, there are some of the steps you'll want to take to land you that dream job:
Step # 1 – Create a well-formatted resume
Without a doubt, a resume plays a critical role in helping you secure a job. A fresh graduate's resume looks very different than alumni that have been working for years. So make sure you make your resume shine and highlight all your strong points.
And don't forget to personalize your resume for every job offer. It's a lot of work, but it will pay off big time.
Step # 2 – Connect with recruiting agencies
A professional, top-ranked recruiting agency can help you find an MBA job. You can ask peers from your university for recommendations on the best recruiting agency. It's recommended to establish relationships with any of these agencies while you are studying. This way, they'll be familiar with you and know that you have something to offer after graduation.
Step # 3 – Create a network
Are you looking for MBA jobs opportunities? There is no better way than networking. This network should include both the recruiting agency and peers in the industry. The earlier you create a network, the better. It's the single best way to make move up in the world and secure the job you've always wanted.
In addition, make sure to make a strong profile on LinkedIn. Use social networking platforms like this to your advantage.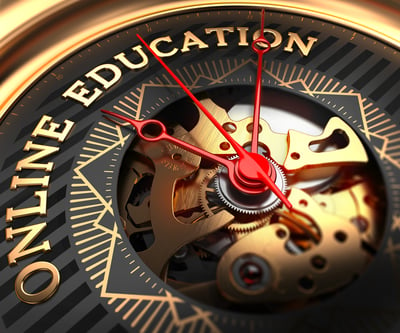 Join a top online MBA program today
If you are having a hard time securing that leading job position or if you're just ready to improve your education and learn the skills to do better, then it's time to regain control of your professional career by earning an online MBA degree. At the University of the Virgin Islands, the online intensive program aims to give you more real-world exposure and help you develop executive-level skills that will serve you for a lifetime.
Some of the courses you can take at this online MBA program will help you learn:
Marketing
Qualitative analysis
Organizational behavior
Macroeconomics and microeconomics
Human resource management
Managerial account
Information management
If you have some transfer credits already, then you can finish up your degree in as little as 8-weeks. With this online, flexible program, you'll be able to expedite your education and complete it on your own time.
So what are you waiting for? Enroll in the Master's of Business Administration Program today and go land that 6-figure job you've always dreamed of!